Restoration of The Mural
I seek to problematize the reading of the mural as a naturalized representation of a national identity exposing instead the process of signification. The photographs are made by the intervention of the history of a singular body, my own body, the body of a Mexican woman. I project educational slides of Mexican murals onto a grid of light sensitive paper and then employ performative gestures making use of my body as a dodge and burn tool to alter, obscure or obfuscate the image. During the developing process, using gestures akin to "painting," I deconstruct the mural by splashing and dripping developer. The gestural and textural interferences I create deny a clear view of what's represented. Now the links between the knowledge/information that the mural contains (references and resistances to colonial domination) and a new discursivity can proliferate, the artistic gestures become pointed, in dialogue with the mural.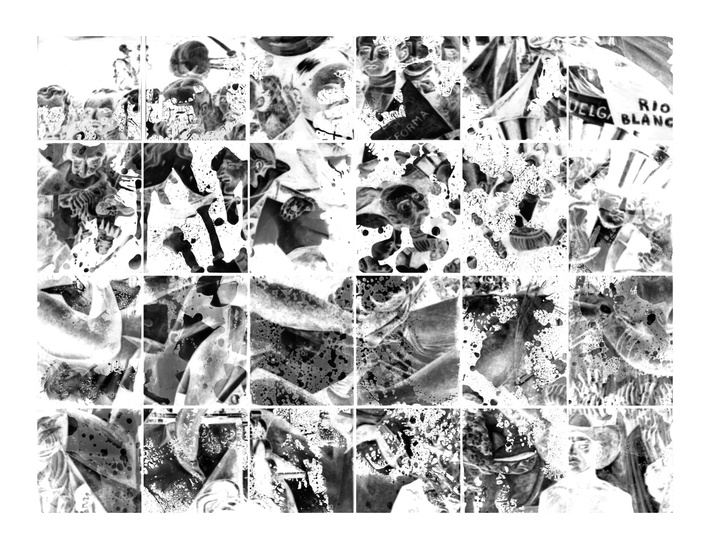 "Vices of the rich"
Medium: Gelatin Silver
Dimensions: 40"x 48"
Date: 2016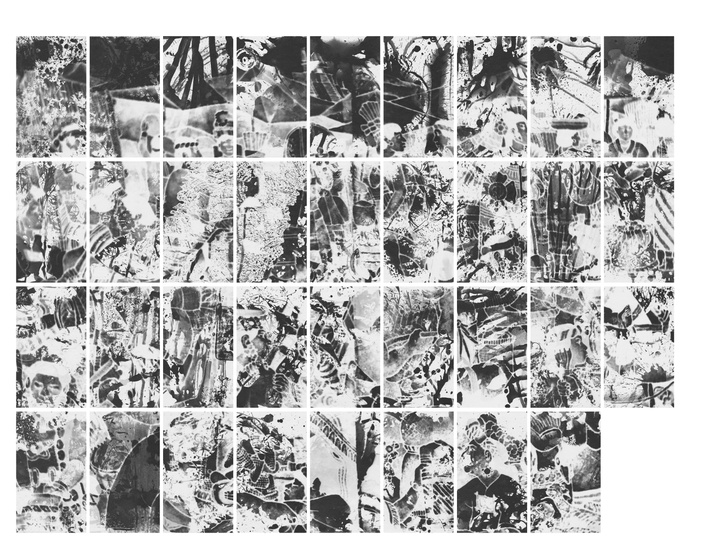 "The trade"
Medium: Gelatin Silver
Dimensions: 40"x 72"
Date: 2016